Version: current
DocSearch comes with the Algolia Crawler web interface that allows you to configure how and when your Algolia index will be populated.
Trigger a new crawl​
Head over to the Overview section to start, restart or pause your crawls and view a real-time summary.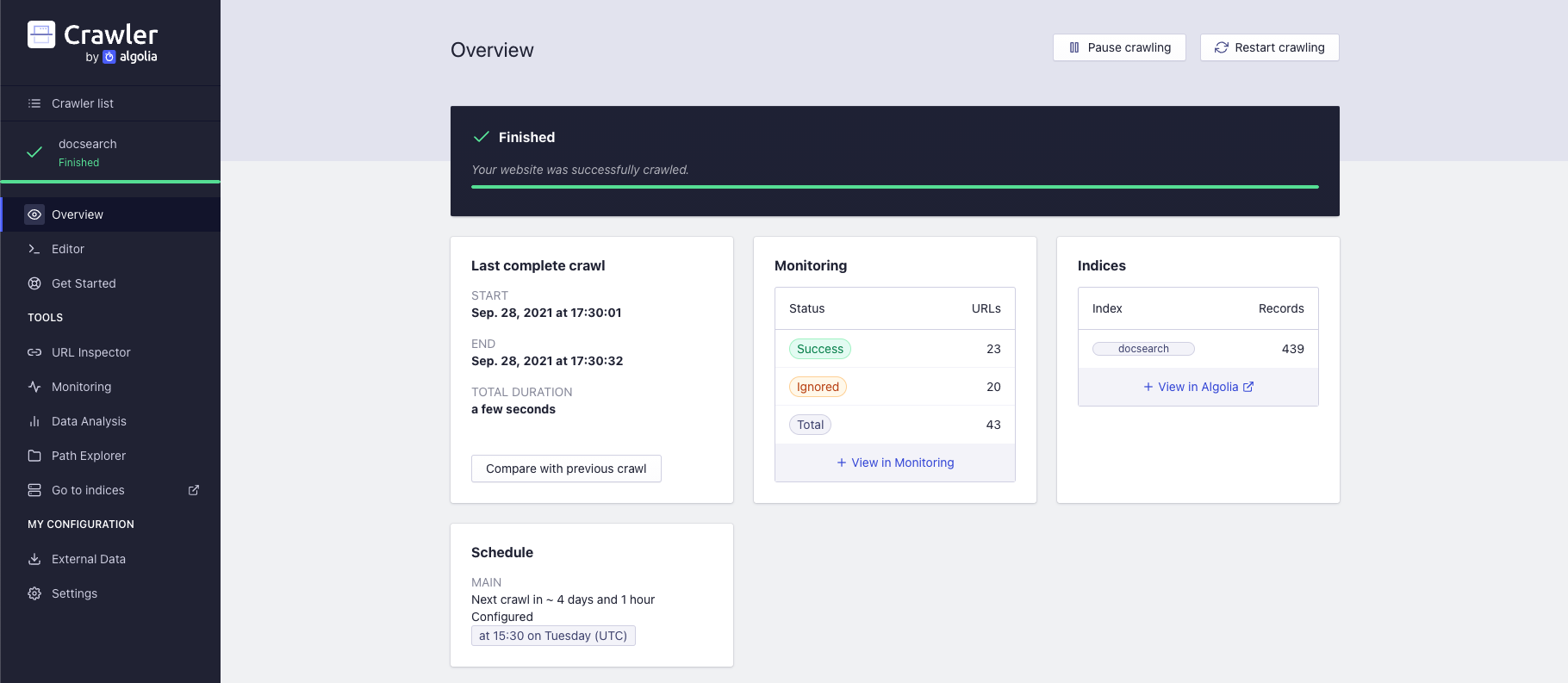 Monitor your crawls​
The monitoring section helps you find crawl errors or improve your search results.

Update your config​
The live editor allows you to update your config file and test your URLs (URL tester).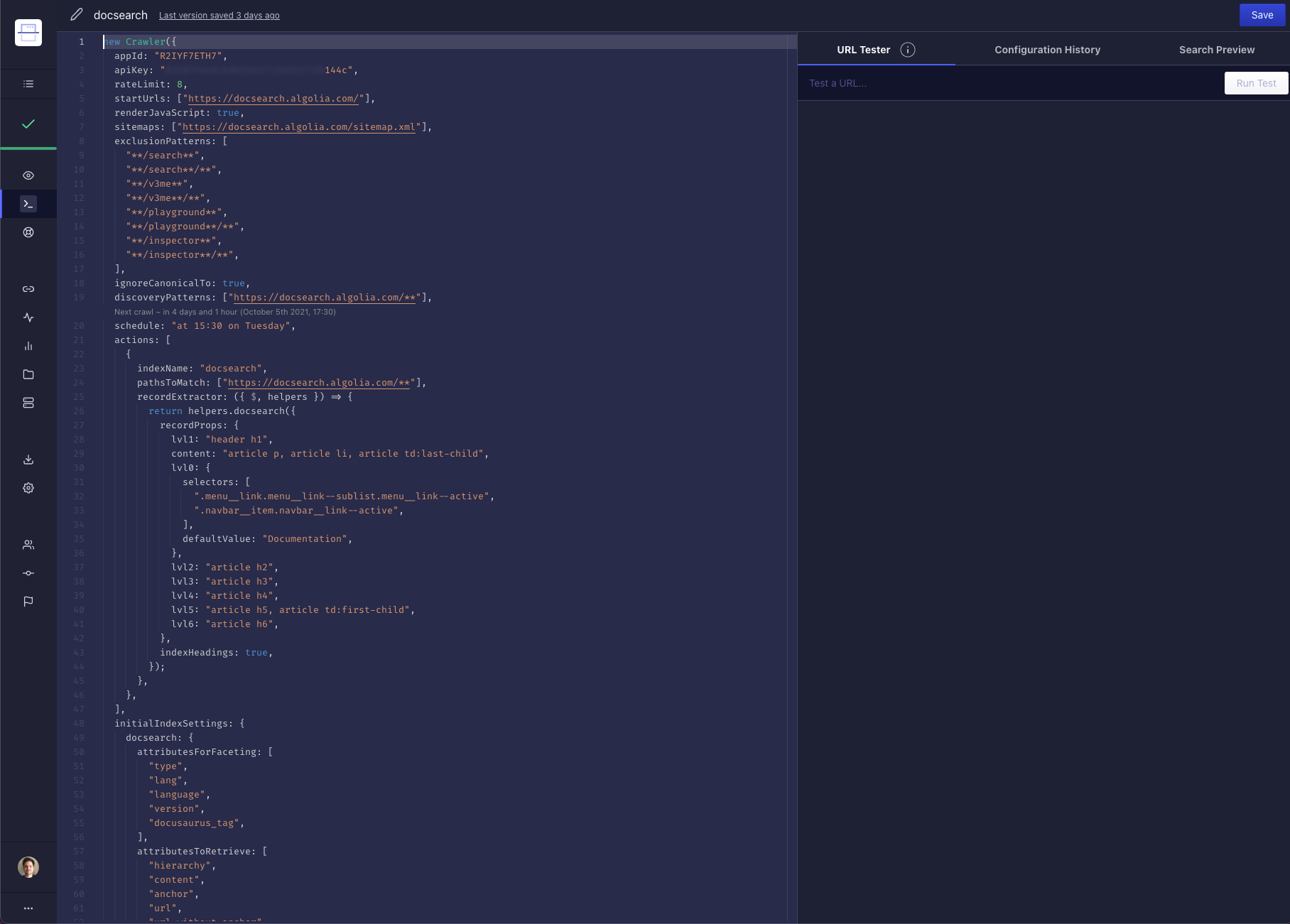 Search preview​
From the editor, you have access to a Search preview tab to browse search results with DocSearch v3.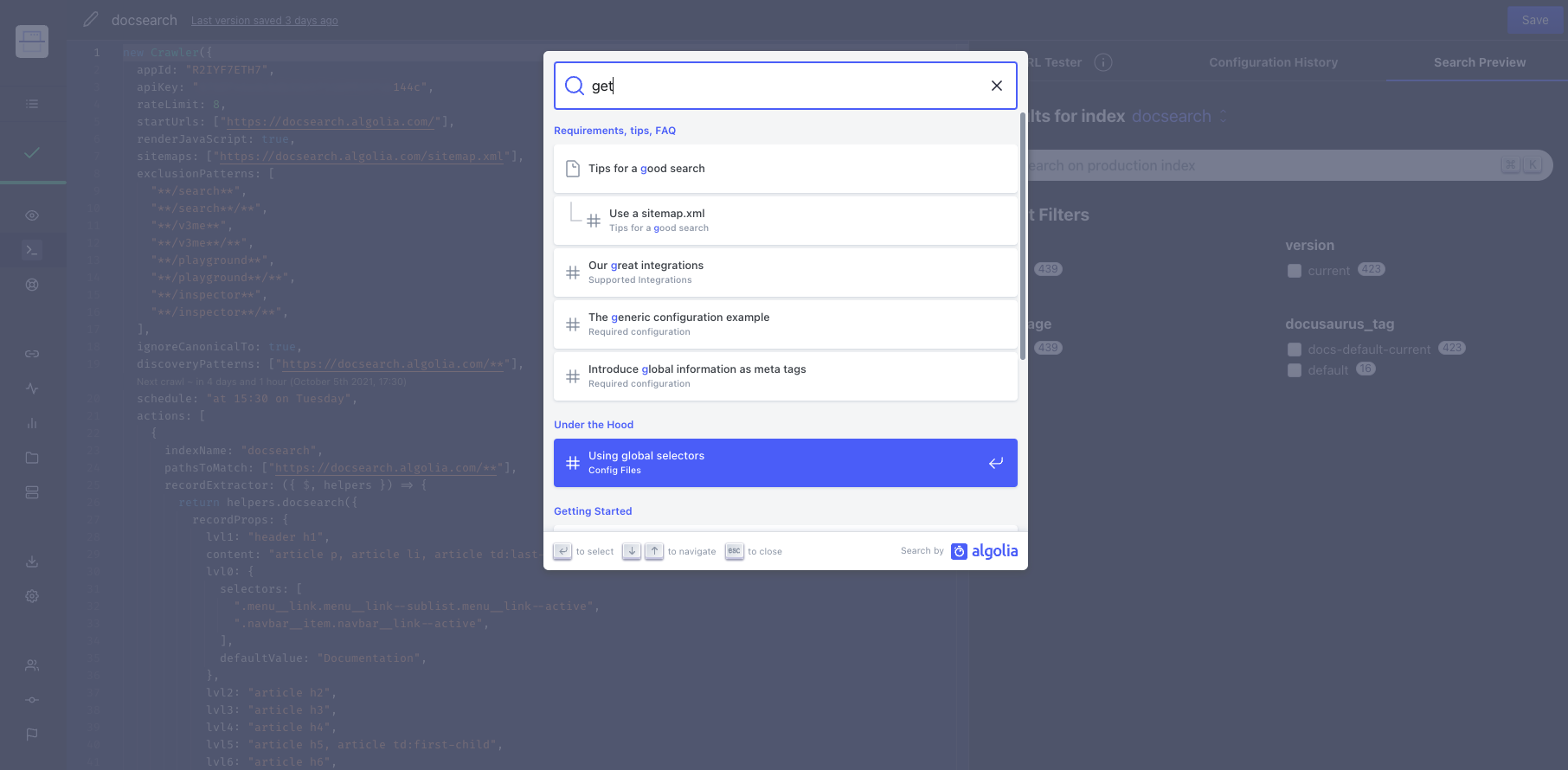 URL tester​
From the editor, your can use the URL tester to debug selectors or how we crawl your website.